The Beauty Blogger Guide to Great Skin
Hi lovelies,
One way that I love to take care of myself is by making sure that my skin is healthy, moisturized, clean, and smooth. It allows my inner confidence to shine through without worry.
That's why I wanted to share with you my three ways that I clean, treat, and take care of my skin, so that you too can feel confident and strong.
#1: Clean your skin with the beauty brush Zoe by QYKSonic
I love starting my skincare routine by making sure that I deeply cleanse my skin to effectively remove makeup and oil. However, just using water and my hands alone sometimes just doesn't cut it.

That's why I turn to the new innovative beauty brush Zoe by QYKSonic to deeply cleanse my skin and reach inside my pores that I can't clean on my own.
ZOE, the first and only 3-in-1 anti-aging Sonic Beauty Device that effectively Cleanses, Massages, and Applies your skincare products.
Choose your favorite color ZOE, and get the world's first cleansing, massaging, and soothing product applying, anti-aging Sonic Beauty Device shipped in one eco-friendly box.
#2: Revitalize your skin with Freeman Beauty
After my skin is thoroughly cleansed, I love using a face mask by Freeman Beauty. They replenish my skin and gives it an added boost of moisturize and leaves my face feeling healthy, smooth, and glowing.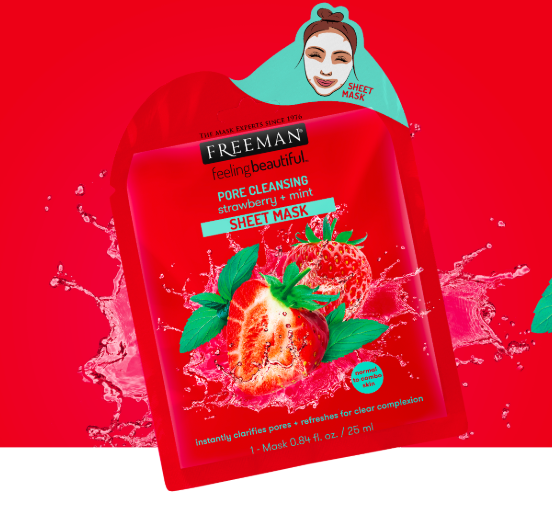 #3: Treat your skin with Physicians Formula
Once my skin is cleansed and revitalized, I then love to treat it with my go-to skincare products from Physcians Formula.
During the day, I love using their Rose All Day Oil-free Serum that tightens my skin and gives it an added glow.