Quickshoelace x Fall Fashion
Hi lovelies,
Nothing says back-to-school, back-to-working-out, and fall into Fall fashion, than a new pair of shoes. So whether you're rocking a new pair of sneakers, Converse, combat boots, and everything in-between, the essential shoe accessory of the season is the Quickshoelace.
Quickshoelace are elastic laces that you simply stretch, clip, and go. You place a ring on one of the ends of the laces and then easily clip it to a metal piece to effortlessly lace your shoes.
Each pair comes with a set of 4 metal clips and my favorite colors are the solid black and the solid pink, but they come in over a dozen Basic colors that you can check out here, and even more Neon colors are available here.
But if you're like me and you're looking for statement laces with a fashion flair and metallic finish, then check out their Prestige lace collection here. These laces are so stylish that they are coated with 24-karat gold.
What I love most about the Quickshoelace is that you can quickly and easily update your look by simply switching up the color of your laces. You can revamp and upgrade any outfit by making a statement with your shoes.
Another style tip is to mix-and-match the color of your shoelaces for an added fashion twist. I love mixing a metallic color with a neon color or a basic color with a neon color, but the options for mixing and matching are endless.
Let me know how you wear your laces below!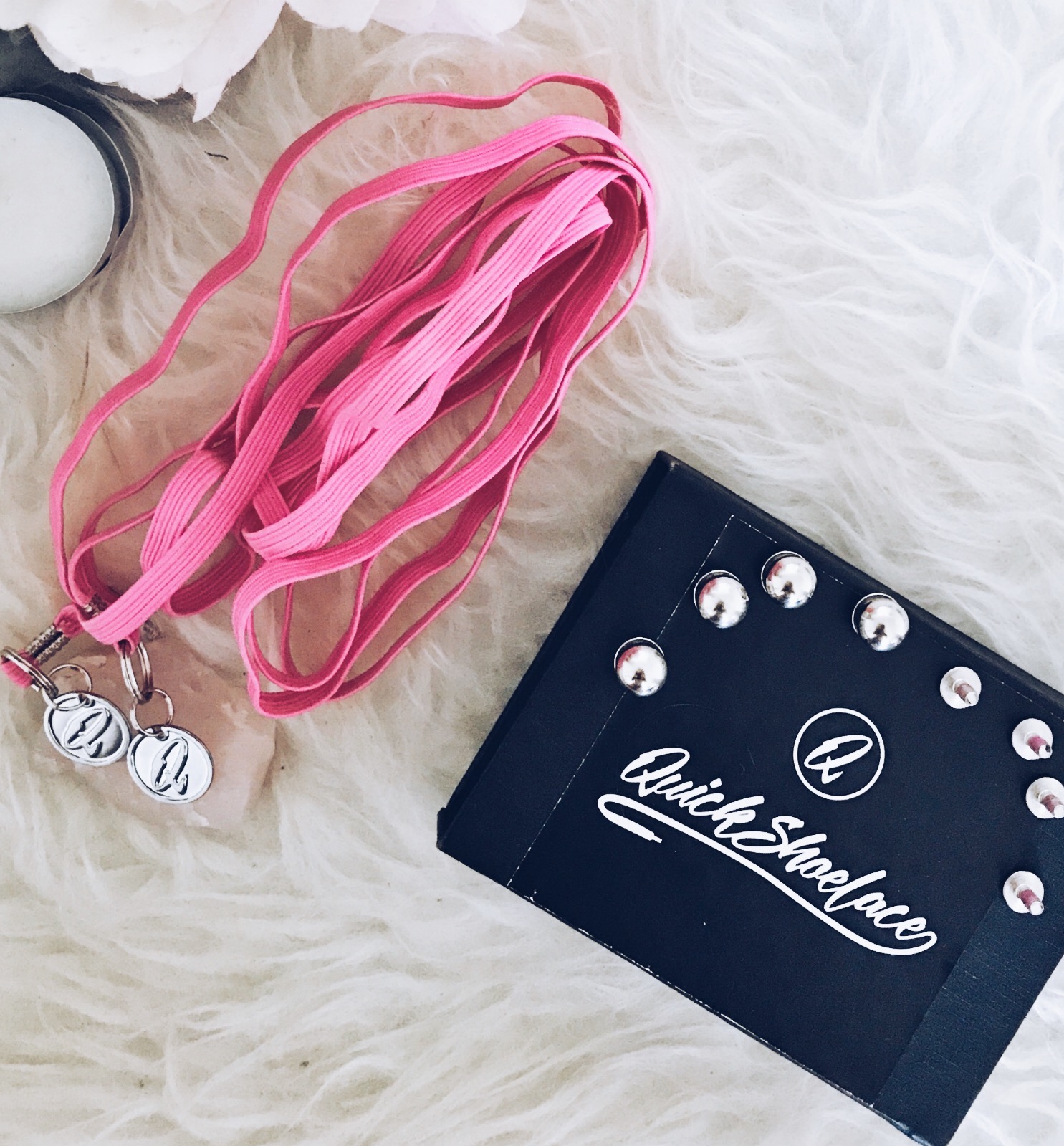 See how easy it is to wear Quickshoelace Laces