Amazing interview with my stylist friend, Christa Scherck of Celebrity StylePublicity
Hey guys, see below for an awesome interview my friend Christa Scherck of
Celebrity StylePublicity did with ShoesTV. Read the article on their site here. Let me know your thoughts. xxx Candy
The shoes you put on your feet have a habit of speaking loudly and clearly in a language that anyone and everyone can understand. But have you ever thought about what exact message your shoes are sending about you?
We think about it. In fact, we think about it every day (It's kinda our job). And it's celebrity stylist Christa Scherck's job to think about the messages that her clients shoes are sending, too. So we thought we'd get Scherck's point of view on a cross-selection of shoes from the ShoesTV vault. Listen closely.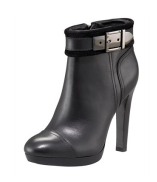 Prada
or it could look very
Anthropologie
. The girl who chooses shoes like this is playful and she likes cute, happy things. She's very romantic. And this is a very romantic, sensitive shoe.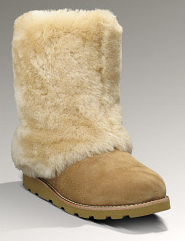 I want them! These are super stylish shoes. They make me think of a woman who's vacationing in Aspen. They can look great with skinny jeans or knit legging, and at the end of the day you can put on your cashmere robe and feel glamorous wearing them around the house. Anyone who wears these is going to feel luxurious.