Fashion Scoop: Jon Gheri Couture Fashion Show
Hi lovelies,
I was lucky enough to attend the Jon Gheri Couture Fashion Show and it did not disappoint. From the designs, hair, make-up, jewelry, to the decadent decor, at every turn was style and grace. Check out the insider fashion scoop and pics below.
JON CHERI COUTURE FASHION SHOW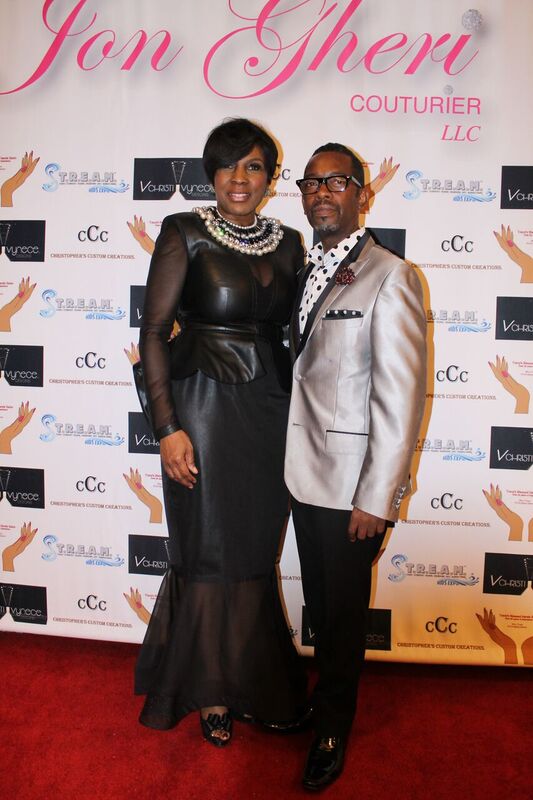 "Jon Gheri presents a Vintage Couture Fashion Show at the Los Angeles International Airport Hilton Ballroom, 5711 W. Century Blvd, Los Angeles, CA 90045, on Sunday, October 23, 2016.
Jon Gheri will be showcasing senior designers from Jon Gheri Couture as well as emerging designers that have been mentored under the direction of Gheri Legree.
Red Carpet begins at 3:00 pm. Hors d'oeuvres will be served during the event. The show begins at 4:00 pm featuring vintage influenced fashion designs with theatrical performances from jazz and gospel artists.
The evening will include a presentation from 14-year-old business leader Niamani Knight from STREAM Kids Expo.
The mission of STREAM Kids Expo™ is to close the gap between Today's Education and Future Employment Opportunities. S.T.R.E.A. M. listens to kid's interest; and creates unique learning experiences for kids based upon their interests and personal goals."
About Gheri LeGree
Gheri LeGree is a native New Yorker born and raised in Queens, New York. As a child, she developed a passion for fashion, often spending hours sewing clothing for herself, family, and friends. Following her graduation from Forest Hills High School, she took the first step in establishing a career in fashion in Long Beach, CA to study Fashion Design at Brooks College.
As a new graduate, she set off with fresh inspiration and unpretentious style. LeGree began her first job at the buying office of JC Penney in the California Mart. Making a name for herself and settling the local fashion scene a buzz, she began freelancing at weddings, in music videos, theatrical plays and more. Among Gheri's accomplishments include working as a personal designer for many well renowned celebrities, and working as a wardrobe and costume designer for theatrical plays. For two consecutive years, Gheri has been a featured designer for the James Brown Foundation. Her daughter, Johnae, inspired her to create the Jon Gheri Couturier Collection. Her sleek and sophisticated style is a mix of the elegance of the 1940's and 1950's with a dash of modern day flair.
For fashion design information visit http://jonghericouturier.com
FEATURING:
Gheri Legree
Christopher's Custom Creation hat designs
MDVII: High-end Vintage Jewelry
Photos by Jennifer Lynn Roberts
Rhonda Bankston
Makeup artists provided by The Gorgeous Academy
Nathalie Jackson
Trenora Parker
Trish Mann-Grant
Jennifer Roberts