Get picture perfect with Glam Boutique Spa
Hi lovelies,
Since booking my new show on Disney Interactive called Hello! Disney Style Live, making sure that my skin is picture perfect and always camera-ready has never been more important to me. Luckily for me, Lindsay Faulk, just opened the Glam Boutique Spa in Woodland Hills, a place where you can feel special and get the celebrity treatment while having your skincare and beauty needs met in a warm, welcoming, and comfortable environment.
The moment that I walked into Glam Boutique Spa, I immediately fell in love with the decor. Every touch point from the pink furry seat pillows to the lips painting hanging over the black velvet couch oozed glam, luxury, and femininity.
What I also loved about the spa is how welcoming and kind Lindsay was. She walked me through each step of my treatment and took the time to talk about my skincare needs and what my beauty goals were. She made me feel special and I knew that I was in good hands.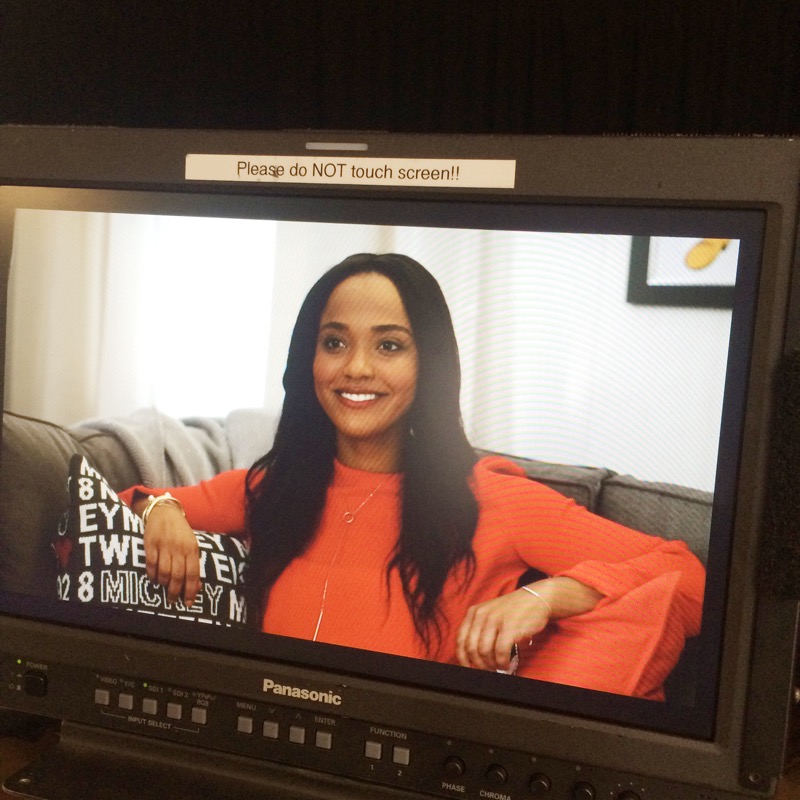 "As a mother to four beautiful daughters, two of which have gone through hormonal teen acne, I created Glam Boutique Spa to cater to women with skin issues. I also opened the spa with a desire to empower women through skincare and create a legacy for my daughters. It was important to me to create a space for young women to feel comfortable, welcomed, and confident while being able to enjoy some of the best skin care treatments available in the industry. Equally important was the need to leave a legacy and a business to share with my daughters who love all things beauty and glamour."
- Lindsay Faulk
While at the spa, I received the Red Carpet Facial. Admittedly, I was a bit nervous because it was my first facial but the whole process was super relaxing and intimate. The Red Carpet Facial is a combination of Glam Boutique Spa's Microdermabrasion treatment followed by a Hydrafacial and then concluded with an Intraceuticals Oxygen facial. My skin is mix of dry and oily, so it was perfect that this particular facial is able to applied to all types of skin.
Once the facial was over, my face felt smooth, healthy, and strong. My face was literally glowing and I loved the dewy look of my skin. Lindsay was gracious enough to give me samples of the skincare products that she uses and I've been able to maintain that fresh out of the salon look thanks to the spot treatment, moisturizer, and clay mask.
Glam Boutique Spa also offers lash extensions, spray tans, facials, peels, waxing, and more. They also use and carry top of the line skincare and body care products ranging from Intraceuticals to PCA and Epicuren. I plan to do a girls spa day there soon and enjoy being treated and pampered with my ladies.