Forever 21 x #CelebrateForever x Holiday Party
Hi lovelies,
Forever 21 threw one of the coolest holiday parties ever this past Monday. When I walked in, it immediately felt like a winter wonderland with yummy cocktails, Electric Sky Wine, a massive snow globe, snow, and a bevy of who's who of Young Hollywood all in attendance.
Get the full scoop on the decadent party below!
Anastasia Karanikolaou aka "Stassiebaby" and Jordyn Woods attended the #CelebrateForever Forever 21 Holiday party as guests sipped on Carbonadi vodka and Electric Sky Wine
Forever 21, one of the most recognized and largest independent fashion retailers in the world, launched their #CelebrateForever Holiday 2017 collection with a winter wonderland themed event, an intimate celebration to kick off the holiday season set under a moonlit backdrop. The fete featured a captivating live acoustic set by Maty Noyes and DJ set by Noodles, plus a live activation with Overheard LA.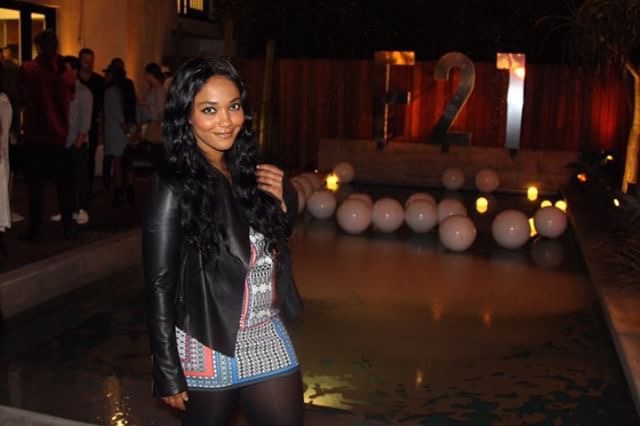 Guests such as notable influencers, models Jordyn Woods, Ava Sambora, addi Bragg, Shaun Ross, Anastasia Karanikolaou aka "Stassiebaby," Faith Schroder, ambrie Schroder, aroline D'Amore, Bella Harris, Nathanial Potvin and arsen Thompson along with actors Danielle Campbell, Lyndon Smith, Steve Talley, Jonathan Keltz, Laysla De Oliveira and Ross Lynch (R5) were transported into into a winter-inspired Forever 21 paradise through life sized snow globes, falling snow and more at a private residence in Los Angeles.
Partygoers sipped on specialty Carbonadi vodka cocktails such as the Forever Lemon Drop Martini, Holiday Mule and Snowball Spritz, Electric Sky Wine, Stella Artois, Stella Artois Cidre, Boxed Water and Friexenet paired with delicious bites by D'amore's famous pizza Italian fare, while relaxing on Moviesac by LoveSac in the outdoor winter wonderland.
For the latest collections check out www.forever21.com and stores nationwide, and follow them along on social media @forever21. #celebrateforever
Forever 21 #CelebrateForever Winter Wonderland Event
With Special Performance by Maty Noyes