Beauty secrets revealed: NYFW and Award Season Edition
Hi lovelies,
From New York to LA, fashion week and award season are both in full swing. This means that I have to make sure my beauty regimen is on point. Whether it's keeping my eyebrows on fleek, my cheeks perfectly flushed, my contour blended to a tee, or my personal confidence at an all-time high, I can't leave my house without my beauty secret weapon. After all, confidence and true beauty radiates from the inside out.
Since I love giving you all a behind-the-scenes sneak peek inside my life, I wanted to be super transparent and get personal and real for a moment. So let's face it, we all have to take care of our little bums from time-to-time, and I'm here to share with you how I do it.
Plus, with all of the skinny lattes, double espressos, sugar-free Red Bulls, and Suja juices, that keep us fashionistas, bloggers, and social media influencers on top of our game, taking care of our little bums becomes even more important, and frequent, during this busy fashion and award season, which is why I use Cottonelle® with CleanRipple® Texture as my ultimate beauty secret weapon.
Check out below for the scoop on how I stay so fresh and so clean during New York Fashion Week and award season.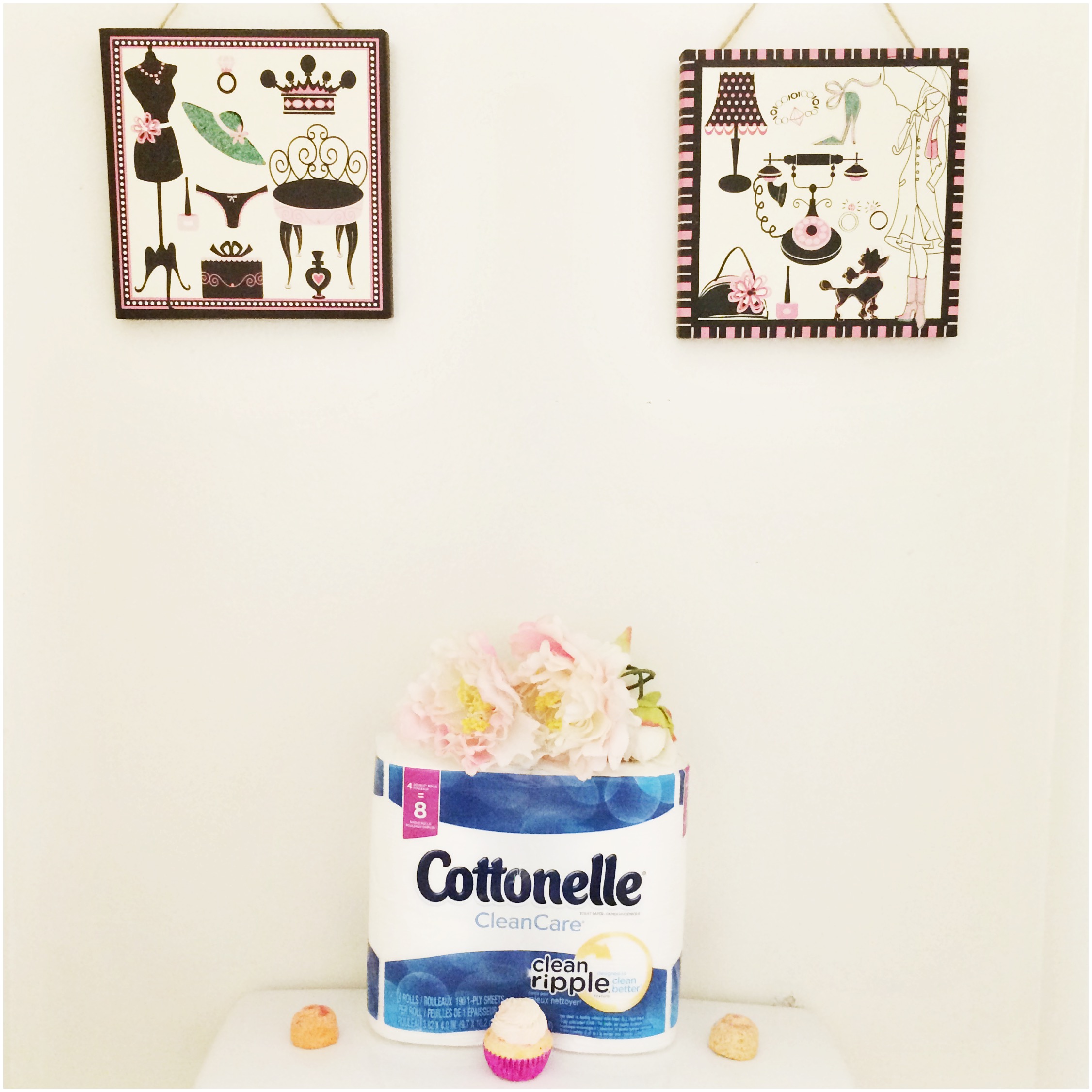 Every fashionista needs a secret weapon that keeps her feeling clean and confident all day long. For me, that's Cottonelle® with CleanRipple® Texture, it keeps me clean so that I feel confident enough to strut my stuff, whether down the runway, the red carpet, or the city streets, without any hesitation.
I also love taking fashion risks, especially on the red carpet and during fashion week, so I like to experiment with different fabrics, lengths, and styles, which means that my undergarments or sometimes lack thereof (can I get a #girlboss for going commando?), sometimes needs to be very minimal and because it's designed to clean better, I rely on my Cottonelle® Flushable Cleansing Cloths with CleanRipple® Texture to keep me confident no matter what I am, or am not, wearing.

Luckily for me, Cottonelle® knows it takes a bold confidence to go commando, but once you've got it – it makes all the difference.

I also have a super cute case that I keep them that lets me travel with them from show-to-show and from event-to-event, so I never have to worry about feeling less than my best.

Be sure to comment below or find us on Twitter @Cottonelle and @CandyWashington with what's in your beauty bag and any questions you may have.
And don't forget to be brave and go commando!
I was selected for this opportunity as a member of Clever Girls and the content and opinions expressed here are all my own.