My Secret Yoplait 1-Up Your Cup Recipe
Hi lovelies,

As I rang out 2015 in style and ushered in the New Year with 2016 promising to be my best year yet, my number one resolution was to be more sensible about my indulgences without ever sacrificing quality, or in this case, taste.
With Yoplait yogurt I can do just that when I add in my own yummy favorites to their classic and new flavors.
During the holiday season I love to bake cookies, pies, and cakes with my family, especially with my sisters and my little nieces.
My favorite cookies are sugar cookies that provide just the amount of sweet without being too overwhelming but my mom really loves pecan pies and apple crisp dessert.

Since I allow myself to indulge over the holidays, I wanted to find a way to enjoy the festive treats all year round without any of the "holiday weight gain" guilt.
My secret Yoplait 1-Up Your Cup recipe combines the best of both worlds: my weakness for sweet yet subtle sugar cookies with my mom's favorite holidays desserts, without packing on the pounds or sacrificing flavor and taste.

Hopefully you'll enjoy my Yoplait 1-Up Your Cup recipe, which is simple, sweet, and a staple for indulging without the guilt in the New Year. Just head over to Walmart, like me, and pick up a few cups of Yoplait yogurt, along with the other ingredients below, and then came back home to make the yummy treats.
Candy Crisps Yoplait Sugar Cookies and Bananas Recipe: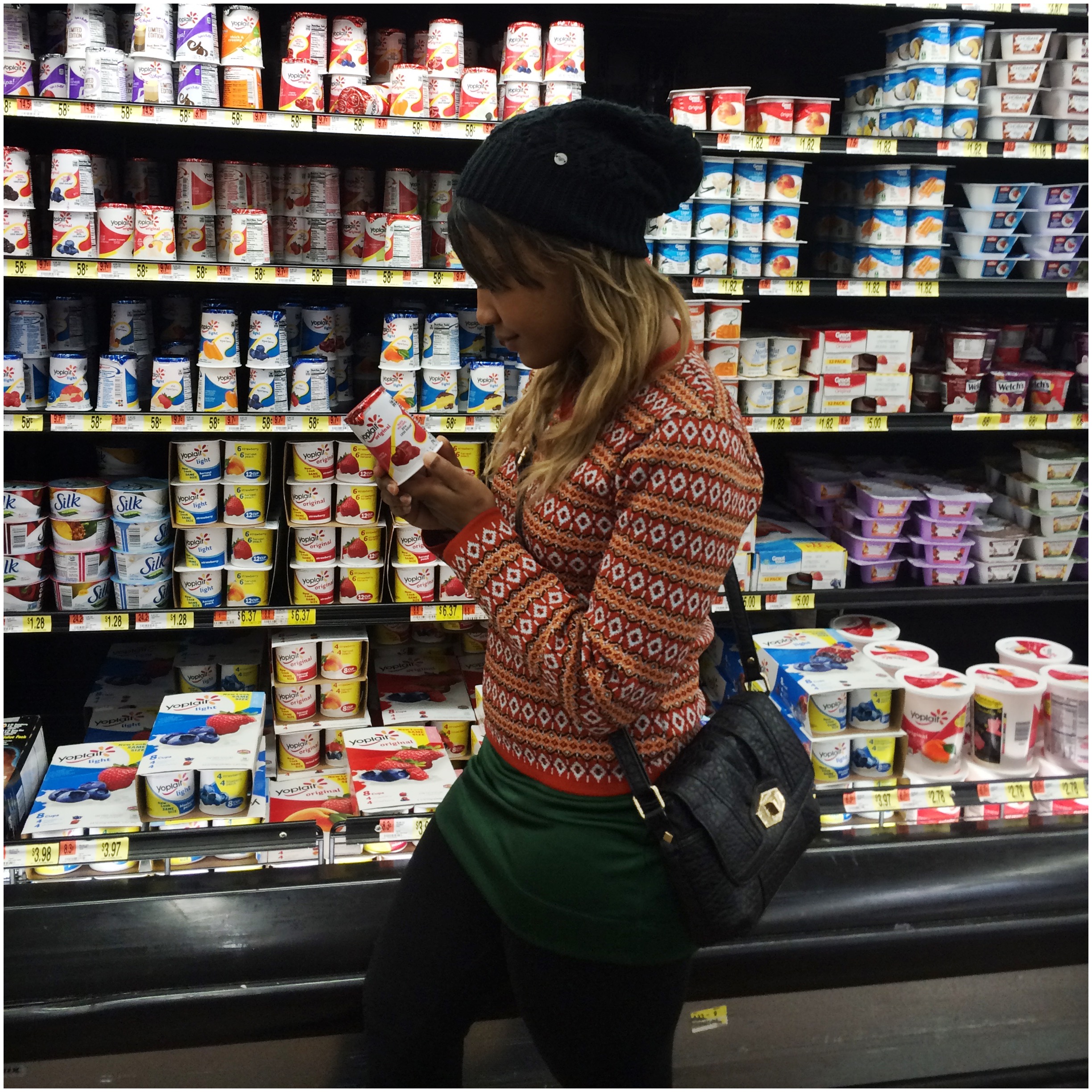 WHAT'S NEEDED:
1 cup of Yoplait Apply Crisp yogurt

4 Sugar Cookies and/or Chessmen Cookies

½ Banana
HOW TO CREATE THE DISH:
Pour out Yoplait yougurt into a bowl

Add in sliced banana pieces to taste

Top off with sugar cookies and enjoy!
Comment below and on social media with some of your favorite holiday and year-round recipes!
This is a sponsored conversation written by me on behalf of General Mills. The opinions and text are all mine.